Net gains: Scottish domain name bid aims to boost national identity
As a global internet body decides to allow the creation of new website domain names, we ask if you are ready for the .scot revolution.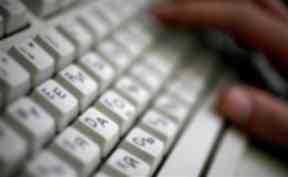 **We have our own Parliament, continue to fight for our own football team and the road to independence is apparently being cleared of potholes on a daily basis. **
So it seems fitting that Scotland should now have its own web identity. The .com boom may be over, but the .scot revolution is surfing towards reality.
The snappily-titled Internet Corporation for Assigned Names and Numbers (Icann) has finally decided to increase the number of domain endings from the current 22.
All sorts of campaign groups are now lining up to bag a new moniker, including .gay, .eco and .basque, presumably for the region spanning Spain and France rather than the lingerie item.
And our very own Dot Scot Registry, set up in 2009 to push for a Scottish top-level domain (TLD), has confirmed it will apply for the .scot suffix when applications open early next year.
The not-for-profit agency has reason to celebrate but in web world, there is always competition.
A commercial bid by Scotnom Ltd, which uses the dotscot.com address rather than the Registry's dotscot.net and dotscot.org addresses, is likely to confuse the consumer.
The Scottish Government, however, has backed Dot Scot Registry, and has insisted the new domain name will bring huge benefits to Scots both at home and abroad.
A statement said: "Dot Scot Registry was created in 2009 to apply for and operate a .scot domain intended to represent Scottish identity and culture on the worldwide web.
"The Scottish government supports their bid to establish the .scot domain."
Garry Clark, head of policy and public affairs for the Scottish Chambers of Commerce, also backed the move, saying: "I certainly think it will give the brand 'Scotland' more identity.
 
"Anything we can do to push that strong brand is going to be extremely welcome in years to come."
Icann has said it will cost $185,000 (£114,000) to apply for domain suffixes, and applicants would need to show they have a legitimate claim to the name they are buying.
It should be pointed out that the introduction of .scot would not mean we would all have to switch our domains from .com or .co.uk.
What it does do is give us Scots a choice. Will you be joining the .scot surge? Tell us on our Facebook page.