Kirk: Replace religious observance with 'reflection time' in schools
It comes after a petition from the Scottish Secular Society to make religious observance in schools an opt-in activity.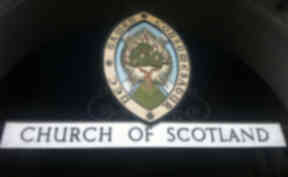 The Church of Scotland has joined with a humanist organisation to call for religious observance in schools to be replaced by a "time for reflection".
The Kirk and the Humanist Society Scotland will tell MSPs on the public petitions committee that reference to "religious observance" should be removed from the Education (Scotland) Act 1980.
In a joint submission, to be given at Holyrood on Tuesday, the two organisations will suggest the substitution of the phrase "time for reflection".
It comes as the committee considers a petition from the Scottish Secular Society to make religious observance in schools an opt-in activity.
Rev Sally Foster-Fulton, convener of the church and society council of the Church of Scotland, said: "We welcome this exciting opportunity to collaborate with our humanist colleagues in supporting genuinely inclusive Time for Reflection in schools that supports the community and spiritual development of all pupils whatever their faith or belief.
"Scotland is a wonderfully diverse nation. Regular, inclusive Time for Reflection will enhance young people's ability to celebrate difference rooted in respect."
Douglas McLellan, chief executive of the Humanist Society Scotland, said: "We welcome the opportunity to work collaboratively with the Kirk. We urge the public petitions committee to make strong recommendations for the change of religious observance to 'time for reflection'.
"This removes the religious exclusivity of the current system and brings about fairness and equality for all. If this change is made, it will bring current practices in-line with the modern demographic in Scotland."
However, the proposals have met with anger from other Christian denominations, with a leading Free Church cleric branding the Kirk "completely spineless" and comparing its position to the work of a Monty Python script.
Rev David Robertson, minister of St Peter's Free Church in Dundee and director of the Solas Centre for Public Christianity, made the comments on Monday.
He said: "We have the extraordinary situation where the Church of Scotland, which claims to be the Church of John Knox, is undermining his core policy, that there should be a Christian school in every parish.
"We now have a so-called national church collaborating with atheists to prevent Christian worship and prayers happening in the State education system – a system created by the churches when they handed over their schools on condition that they remained specifically Christian.
"I sometimes wonder if the Monty Python scriptwriters are running the Church of Scotland – essentially they are helping godless secular humanism to be lifted to the status of state religion."
The churchman added: "If the Church of Scotland stab in the back for Christianity is accepted I would suggest that Christians should automatically opt their children out of this compulsory state godless religion.
"It would be far better to have meaningful Christian worship which pupils and teachers could 'opt in' to, rather than force everyone to go to the beige, bland, brain-dead, unquestioning banalities that would inevitably result."