Scots woman caught in boat propellers in freak accident in Ibiza
Susanne Cassidy has serious leg injuries after jumping from the boat on the holiday island.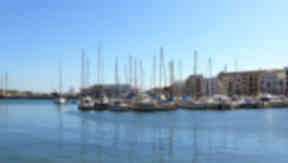 A woman from Scotland is in intensive care with serious leg injuries on the holiday island of Ibiza after she was caught in the propellers of a boat.    
Susanne Cassidy, 26, received injuries to her right leg after jumping into the sea from the boat off the popular resort of San Antonio, on the holiday island's west coast.
The incident was said to have taken place on Sunday afternoon. Local police have launched an investigation.
It is understood Ms Cassidy is living in the resort this summer.
She was taken to the island's Main Can Misses hospital in a special intensive care ambulance after being brought ashore.
On Monday, her condition was described as "serious but not life threatening". Reports from Ibiza state Ms Cassidy was born in Scotland.