Charity runner to use 24 as inspiration for record attempt
Mark Cooper will watch an entire series of the US serial while aiming to cover 161 miles on a treadmill in a single day.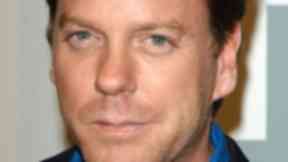 A charity runner who hopes to cover the equivalent of 161 miles in one day says he hopes watching an entire series of US serial 24 will help him reach his goal.
Mark Cooper will try to set a new Guinness World Record for the greatest distance run on a treadmill in a single day when he begins the attempt at Glasgow's Corinthian club on Thursday.
He is undertaking the feat to raise money for the charity Funding Neuro which funds research into finding a cure for neurological disorders.
Mr Cooper, 28, was inspired partly because his mother died of a brain haemorrhage in 1997.
Although the Edinburgh man only took up running in 2008, he has been quick to clock up the miles as an ultra runner, someone who goes further than the conventional distance runner.
In 2010 he ran 50 marathons in 56 days across Europe.
The treadmill feat is a different kind of challenge but he hopes watching a series of 24, which starred Kiefer Sutherland as counter-terrorist agent Jack Bauer, will help him through.
Each episode covers an hour in the life of Bauer - although commercial breaks mean episodes are 45 minutes long, so the series actually only takes 18 hours to watch.
Mr Cooper said: "There's no denying that running 24 hours is going to be mentally tough. I've run for 17 to 20 hours outside but it's a completely different bag. Being stuck indoors in the summer is going to be a real challenge for me.
"I'm going to use all the tricks and ideas I can come up with to try and get through. One of the tricks I'm going to use to actually get through it is I've got every episode of 24 for one series, so in 24 hours I should just be able to watch the whole series and that'll be me at the end on Friday night."
He needs to run at least 161 miles to beat the record set by Arulanantham Suresh Joachim who ran 160.24 miles in Canada in 2004.
He said: "As long as I finish in 24 hours I'll be a happy guy."