Scottish Government pledges more support for female entrepreneurs
Figures show women now account for 31% of self-employment in Scotland.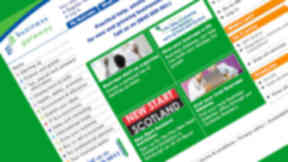 There is "great potential" to boost the number of businesses that are set up and run by women, Finance Secretary John Swinney has said.
He highlighted the "improving picture" in terms of the number of female entrepreneurs, but said the Scottish Government wanted to do "even more" to increase opportunities for women.
Mr Swinney spoke out on the issue ahead of International Women's Day on Saturday, March 8. He is due to announce further work by the SNP administration to support females in business in the coming days.
Almost two thirds (62%) of businesses awarded cash from the Scottish EDGE Fund have been led by women, according to the Scottish Government.
In addition, more than a third of the 10,000 businesses set up with the support of Business Gateway in 2013 are said to be led by women, while the number of females who are self-employed has increased from 82,800 in December 2009 to 94,400 in December 2012 - a rise of 14%, which means women now account for 31% of self-employment in Scotland.
Mr Swinney said: "These figures show an improving picture in the number of women starting and growing businesses across Scotland, but we want to do even more to increase opportunities for entrepreneurs to establish their own businesses.
"There is great potential to increase that number of businesses currently being led by women in Scotland and to grow the contribution made in terms of employment and economic development."
He added: "Our vision is of Scotland as a world-leading entrepreneurial and innovative nation and there are encouraging signs that more women are taking up these opportunities.
"Women have an important contribution to make across the economy but too often they can face different or additional challenges, particularly when balancing the demands of family and caring responsibilities. Our longer-term ambition is to transform childcare provision to improve care and learning for young children, boost economic growth, and remove a major barrier to work for many parents, especially women.
"Next week I will be launching details of further work we are doing to support women in business. We need to harness the female entrepreneurial spirit and see more female 'ambassadors' being publicly profiled as role models.
"It is important that we all work together in the public, private and third sectors to ensure women's enterprise receives the support it requires."
Lynn Mann set up her company Supernature selling cold-pressed rapeseed oil and was awarded cash from the Scottish EDGE Fund - which is described as a Dragons' Den-style competition for entrepreneurs - in December last year.
She said: "What started as a sideline for me soon turned into Supernature which in turn proved to be super busy. This, combined with the needs of two children, the demands of running a working farmhouse, and the extra responsibility of taking on new staff meant I had my work cut out for me."
But she said the support she had received had helped her fulfil her "ambition of owning an award-winning business".