Scotland Tonight: STV launches new nightly news and current affairs programme
Scotland's digital media company's new programme will air live at 10.30pm on Monday through to Thursday.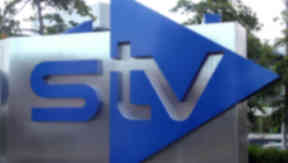 STV is launching a new nightly programme called Scotland Tonight, increasing its commitment to news and current and affairs.
Scotland Tonight will air live every night from Monday to Thursday at 10.30pm, bringing STV viewers across Scotland an in-depth look at the big news stories of the day along with sports, politics, business, art, entertainment, live studio guests and special features.
Starting later this year, the 30-minute programme will be produced and presented from STV's news centres in Glasgow, Edinburgh, Dundee and Aberdeen with a dedicated team of journalists delivering engaging reports and features from all corners of the country.
The programme will incorporate local news bulletins with the top stories from across the country, as well as multi-platform content.
Gordon Macmillan, Head of News at STV, said: "Scotland Tonight is a fresh and exciting new offering from STV, providing viewers with a round-up of all the big issues as well as in-depth analysis and discussion, four nights a week.
"This new addition to the schedule allows us to build on the success of our popular election programming by delivering news, sport and current affairs in an accessible and engaging style through dedicated on-air programming and digital content.
"We know that there is a real appetite for local news in Scotland and we will continue to serve our audience by delivering more local content as part of Scotland Tonight, STV News at Six and our growing network of hyper-local websites, STV Local."
Bobby Hain, Director of Channels at STV, added: "STV has a strong commitment to deliver high quality PSB content across all platforms, with national and local news from STV News; our extensive and up-to-the-minute news service on stv.tv; STV Local's hyper-local offering being rolled out across Scotland; as well as mobile web and dedicated apps for iPhone and Android.
"The addition of Scotland Tonight to our evening schedule four nights a week demonstrates our increased focus on current affairs in post devolution Scotland and continued commitment to deliver a schedule that is distinctive and relevant for Scottish audiences."
IN DETAIL