Two Scots admit involvement in UK-wide sex trafficking ring
Stephen Craig and Sarah Beukan, who moved prostitutes around Scotland, England and Wales, are the first to be convicted under new anti-trafficking laws.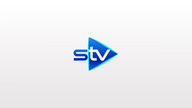 A man and woman who were part of a UK-wide prostitution ring have become the first in Scotland to be convicted under new sex trafficking laws.
Stephen Craig, 34, from Clydebank, and 22-year-old Sarah Beukan admitted moving 14 men and women to various addresses in Glasgow, Edinburgh, Belfast, Cardiff and Newcastle for sex.
Their guilty pleas on what was due to be the first day of a six-week trial, on Friday, spared more than 200 witnesses from having to give evidence against them.
Craig pled guilty at Glasgow Sheriff Court to committing the offence between January 1, 2009 and September 3 last year. He is now expected to face proceedings under the Proceeds of Crime Act to recover the profits of his illicit trade.
Beukan, of Leith, Edinburgh, admitted committing the offence between October 2009 and September last year. The court heard she was working as a prostitute for the organisation and helped Craig with travel, accommodation and advertising, but made no money from trafficking.
An earlier court hearing in Belfast was told that Strathclyde Police had recovered £2.3m in assets connected to Craig, who was said to be part of a gang that spent £50,000 advertising brothels in newspapers and £10,000 on travel and accommodation.
Craig and two other men, Malcolm McNeil, from Hamilton, and Gordon Dryburgh, of Bridge of Allan, Stirlingshire, were cleared of managing the men and women and living on earnings from prostitution after their not guilty pleas were accepted.
Craig also pled not guilty to a charge of being involved in the supply of cocaine.
Beukan was cleared of managing prostitutes, arranging accommodation and advertising for them at addresses in Glasgow and Aberdeen after the Crown accepted a not guilty plea.
Advocate Paul Brown, defending Beukan, said: "The position is that Miss Beukan's involvement in this crime is as someone who herself was working as a prostitute for the overall organisation."
 "She herself made no money from the earnings of the prostitutes and any money made by her was her own earnings as a prostitute. She would pay a percentage of her earnings to the first accused [Craig]."
Sheriff Sam Cathcart deferred sentencing until a later date and remanded Craig and Beukan in custody.
Strathclyde Police confirmed the convictions, which followed an extensive police inquiry known as Operation Factor, were the first under section 22 of the Criminal Justice (Scotland) Act 2003, designed to deal with a range of offences involving "traffic for prostitution".
Detective Inspector Stephen Grant, from the force's Major Investigation Teams, said the convictions should serve as a warning to others who sought to profit from the sex trade.
He said: "Human beings are not products which can ever be bought and sold and this will never be tolerated. These despicable individuals took advantage of desperate and vulnerable people and were willing to trade misery for profit.
"Many agencies took part in Operation Factor, all with a common goal of keeping people safe. I hope the fact that these people have been caught and brought to justice shows our determination to eradicate this disgrace from our society and should act as a warning to others who are involved in this abhorrent way of life that we are coming to get you."