Robert Black trial hears of thwarted kidnap attempt
The convicted paedophile is on trial in Northern Ireland for the murder of nine-year-old Jennifer Cardy.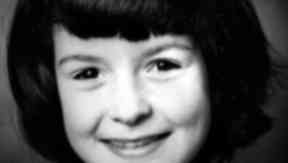 A schoolgirl's recollection of the moment she was snatched from the roadside by serial killer Robert Black has been heard at his murder trial.
The six-year-old was rescued from the clutches of the notorious Scottish paedophile, but not before she had been sexually assaulted, bound, gagged, hooded and tied up in a sleeping bag. Medics believed she was minutes from death.
Convicted triple child killer Black, 64, who is on trial at Armagh Crown Court for the murder of nine-year-old Jennifer Cardy in Northern Ireland in 1981, sat impassively in the dock as the jury heard the statement made by the young survivor of his July 1990 abduction in the village of Stow in the Scottish borders.
She had been walking home from a friend's house when she encountered Black standing at the passenger door of his parked blue Transit Van.
"He wasn't looking at me then but then he looked at me," she told police afterwards.
"I didn't know he was a bad man then.
"He said sorry but then he grabbed me round the waist and bent me over and pushed me under the chair of the van."
Her statement was read to the court by retired Lothian and Borders Police detective chief superintendent Roger Orr, one of the senior officers who headed up the investigation which led to Black's triple murder conviction in 1994.
Mr Orr described how Black twice shouted at the girl to be quiet, calmly reversed 30 yards down the road, performed a three- point turn and drove out of the village.
He then took her to a lay-by near a disused quarry where he bundled her into the back of his van and sexually abused her.
Black showed no emotion as the young girl's distressing account of that ordeal was also recounted to a silent courtroom by Mr Orr.
Black then gagged the girl with strips of medical tape, bound her hands and pulled a cushion cover over her head, tying it tightly round her neck.
"He then placed her inside a sleeping bag and zipped it up," said Mr Orr.
Fortunately, the kidnapping had been witnessed by a resident of Stow and Black was caught by police minutes later as he drove back through the village.
The petrified girl, who cannot be identified for legal reasons, was found stuffed head-first in the sleeping bag wedged behind the driver's seat of the van and Black was arrested, finally ending his murderous reign of terror.
He was convicted of the abduction and sexual assault and four years later found guilty of three unsolved child murders in the 1980s - 11-year-old Susan Maxwell, from the Scottish borders, five-year-old Caroline Hogg, from Edinburgh, and Sarah Harper, 10, from Morley, near Leeds.
The serial killer is currently on trial accused of kidnapping and murdering Jennifer Cardy in August 1981. She was cycling to a friend's house in the quiet Co Antrim village of Ballinderry when she was abducted. Her body was found six days later floating in a dam 10 miles away.
The Crown claims that Black, then a delivery driver based in London, was doing a run to Northern Ireland on the day Jennifer vanished.
Black denies the charges.