People given right to know if partner has domestic abuse history
A group will be set up to look at Clare's Law with the hope of testing it in Scotland.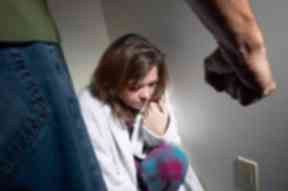 A law giving people the right to know if their partner has a history of domestic violence will be tested in Scotland.
The chief constable has proposed a new group to look at the so-called Clare's Law, which has already been trialled in England and Wales, First Minister Alex Salmond revealed.
He told MSPs at Holyrood: "The chief constable has today proposed a multi-agency group to set up and develop a pilot on a Clare's law disclosure scheme in Scotland."
The initiative will be carefully considered, he said.
Mr Salmond revealed the proposal to Scottish Conservative leader Ruth Davidson, who previously pressed the Scottish Government to follow the example south of the border.
Clare's Law is named after Clare Wood, 36, who was strangled and set on fire by her ex-boyfriend George Appleton at her home in Salford, Greater Manchester.
Ms Wood, a mother-of-one, had met Appleton on Facebook, unaware of his history of violence against women, including repeated harassment, threats and the kidnapping at knifepoint of one of his ex-girlfriends.
The victim's father, Michael, originally from Aberdeen, said he was delighted when Home Secretary Theresa May announced in March that the law will be rolled out across England and Wales.
The First Minister and Justice Secretary Kenny MacAskill have previously said they will look at the experience in England.
Chief Constable Stephen House outlined his plan at a Crown Office conference on domestic abuse.
Inspector Deborah Barton said: "Working in partnership is key to effectively tackling domestic abuse and we will be relentless in targeting the perpetrators of domestic abuse and ensuring victims get the right support.
"Since the creation of Police Scotland, we have already created a national database which allows us to record and assess each incident across the country.
"A pilot involving a number of partners, including the Crown Office and victims' groups and health agencies, would allow us to properly test and prepare for its implementation in Scotland."