MP says sorry over 'a doing' remark at meeting
Ian Davidson said his use of the words 'a doing' was 'unacceptable' but insisted he had not threatened SNP MP Eilidh Whiteford.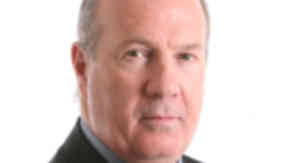 A Westminster select committee chairman has apologised for using the word "doing" towards a woman MP during a meeting.
Ian Davidson said his use of the word was "unacceptable" but insisted he had not threatened SNP MP Eilidh Whiteford.
She has withdrawn from the Scottish Affairs Committee after claiming Mr Davidson had told her she would be "getting a doing" if details of a private discussion were leaked to the media.
Mr Davidson told BBC Radio Scotland's Good Morning Scotland programme that after a number of MPs on the committee had reprimanded Dr Whiteford for her behaviour, he had said words "along the lines of 'you've been given a doing, now let's move on'."
The member for Glasgow South West stated: "It referred, past tense, to the discussion that had taken place. There was no suggestion that was a threat for the future."
The Labour MP added: "She had been rebuked quite severely for misbehaviour, led off by myself, a number of other people came in and said what she had done was unacceptable, they were very unhappy with it.
"I then stepped in and felt that the discussion had gone far enough, said that 'you've had a doing, let's move on to the next item'.
"I want to make it very clear, I did not at any time threaten or attempt to threaten Dr Whiteford.
"What I said was referring to the past 'you have had a doing', and I apologise subsequently for the word 'doing' because somebody said to me that's capable of misinterpretation.
"I maybe should have said 'you've had a row, you've had a scolding, you've had reprimand, you've had a rebuke, let's move on'."
Mr Davidson continued: "At no time was I suggesting that if anything happened in the future she would be given a doing in any way."
He said: "I accept that the word 'doing' was unacceptable.
"I'm happy to apologise to anyone who is listening and to Eilidh for using the word 'doing'. I should have used the work rebuke, scolding, reprimand or something similar because I didn't at the time think of the sexual connotations."
When asked if would resign as committee chairman, he stated: "I've apologised for using that term, I'm not apologising or accepting for a moment that I threatened or attempted to threaten Dr Whiteford."
However, Dr Whiteford told Good Morning Scotland: "All this stuff about semantics and past tense is just another attempt to try to excuse and justify his behaviour."
She said: "Ian has just admitted that he did make the remark, that those remarks were heard by other members of the committee."
After Mr Davidson refused to resign, the First Minister Alex Salmond called on Labour Party bosses to take "decisive action" against him on STV's Scotland Tonight.
Dr Whiteford said: "He says he won't resign, I hope his party realise they need to take action.
"The Labour Party used to take this sort of stuff seriously and I hope they will take decisive action."
She claimed the chairman's comments had been "wholly unacceptable" and added: "How can I not feel threatened? How can you interpret the phrase getting a doing in anything other than a threatening way?"
She also said that Mr Davidson's apology had been "very half-hearted and conditional".
Dr Whiteford said she was not being "overly sensitive", adding: "I'm more than able to engage in robust political debate and I do that, and I'm very happy to engage on normal terms of debate, but I absolutely don't think it's ever acceptable in any circumstances to say 'giving a doing'.
"That's a threat however you look at it and I just don't think it's okay to say these things."