Service for kinship carers provided '£1m financial lifeline'
Almost 3000 carers contacted Citizens Advice Scotland's Kinship Care Service says report.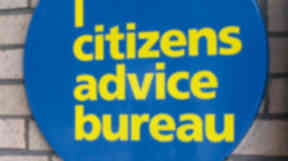 A specialist advice service for kinship carers has provided a "£1m financial lifeline" over the last five years, a report has revealed.
Citizens Advice Scotland has been funded by the Scottish Government to provide help and support to those looking after the child of a close friend or family member.
Almost 3000 carers contacted the Kinship Care Service for advice between September 2008 and September 2013, the report revealed, stating a "significant proportion of Scottish kinship carers" had been helped.
Advice on issues such as benefits and debt saw kinship carers receive £988,776 over the period.
The report, from Citizens Advice Scotland, described the service as a "£1m financial lifeline" and stated: "We have helped kinship carers to maximise their incomes through detailed benefits work to reduce their levels of financial hardship, stress and isolation.
"Kinship carers gained nearly £1m in client financial gain. This £988,776 as a result of good advice concentrated on topics like benefits, debt and help in navigating the maze of social work regulations for kinship carers."
More than three-quarters (77%) of those who contacted the service needed help with more than one issue while 23% had four separate reasons for requiring support.
Figures showed that in 2012 there were 4067 youngsters in care who had been placed with family members in a formal kinship care arrangement.
As well as that, an estimated 13,000 children are thought to be staying with a family member or friend in an informal kinship care arrangement.
One of the case studies highlighted in the report told how a woman was helped to gain more than £14,000 in backdated kinship care allowance payments after she took over the care of her five-year-old granddaughter.
The woman, identified only as Karen, started looking after Lucy after her mother took the girl to a building she described as "the drug house" the evening before she was due to start school.
In the early hours of the morning, the youngster left the house alone as she was worried she would miss her first day of classes and started to walk the 13 miles to her grandmother's house.
She was spotted by a passing police officer and was placed in Karen's care initially for a few days, but the placement then became a long-term one.
Citizens Advice Scotland chief executive Margaret Lynch said: "All across Scotland, thousands of people care for children because their natural parents are unable to do so.
"These carers are often grandparents but can also be aunts and uncles, siblings and other relatives or close family friends."
She added: "This report celebrates the work of the Citizens Advice Scotland Kinship Care Service and highlights the need for it to continue to advise and support kinship carers as they navigate the changing landscape of welfare changes and the impact of the Children and Young People Act on their family circumstances.
"We want to mark our five years caring for kinship carers and our successes in the field — most particularly the financial gain that has been gathered for kinship care clients — nearly £1m and that we have helped nearly 3000 kinship carers receive the free independent advice they need tailored for each individual's circumstances.
"That in itself is something to celebrate and highlight, but so also is the level and provision we give kinship carers who can often have complex cases."
Ms Lynch continued: "It is clear that the project is needed in the future because the number of kinship carers continues to rise and their need for advice increases also.
"The nature of the advice that is needed is also complicated and needs to be tailored, not just to the individual family circumstances but also to the area in which they live."