Unsolved: Murder cases in Scotland which remain a mystery
In the 25-year period which the Crown Office has concentrated on there are at least 47 unsolved cases.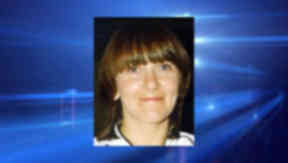 Five unsolved murder cases across Scotland are being re-opened by the Crown Office.
Although it will not say which homicides will be looked at again, they span a 25-year period where there are at least 47 unsolved cases.
Strathclyde Police alone have 33 murder cases from that period which have not been solved.
Among them is 16-year-old Elaine Doyle whose semi-naked body was found in a lane just 50 yards from her home in Greenock on June 2, 1986. She had been strangled as she made her way home from a disco with friends.
Almost ten years later, Shona Stevens was killed in Bourtreehill Park in Irvine. The 31-year-old mother was making her way home from the shops when she was attacked with a hammer. She was found lying in a field on November 10, 1994 and was airlifted to hospital but never regained consciousness.
In the east, Lothian and Borders Police have four unsolved murders in that period.
Sheila Anderson's body was found at Gypsy Brae in Granton by two CB radio enthusiasts on April, 7, 1983. The 27-year-old was working as a prostitute and had been run over backwards and forwards by a car.
In the same year, Hanifan Bibi, 47, leapt to her death from her top-floor flat after vandals started a fire. Burning paper had been put through the letterbox of the home in Sycamore Walk in Blackburn, West Lothian.
Her two children were also seriously injured when they jumped from the flat. Police treated the incident as murder.
Pensioner John McIntosh was found dead in his home in Gullane, East Lothian on January 26, 1982. The 71-year-old had been beaten to death but nothing had been taken from his home.
Northern Constabulary have just two unsolved cases in the 25-year period.
Mother and son Renee and Andrew MacRae went missing on November 12, 1976. Renee had dropped her eldest son, nine-year-old Gordon, off with her estranged husband and started driving down the A9 towards Perth.
Her car was found burning in a lay-by but was empty apart from a rug stained with blood. Neither Renee or three-year-old Andrew have been seen since.
James Hassard, 47, was found murdered in a car park in Lochaber on February 18, 1989. He had been drinking in a nearby bar the night before he was found dead.
In Tayside, the unsolved murders include two women whose bodies were found dumped in Templeton Woods in Dundee.
Carol Lannen, 18, was found in the woods on March 21, 1979. Around a week later, her handbag was found in the banks of the River Don in Aberdeenshire.
Police do not know if her death is connected to that of Elizabeth McCabe, who was found two weeks after being reported missing. A man stood trial for her murder in 2007 but was found not guilty.