Glasgow University Union debates independence
Watch the debate in full and interviews with the participants.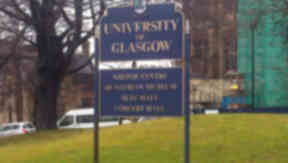 Glasgow University Union's debating society celebrated 30 years of the world debating championships with a heated joust over the question of independence.
Alumni of the university argued for and against the proposition, with former Nationalist MSP Duncan Hamilton, who graduated in Modern History at Glasgow, making the case for independence.
However, despite his best efforts, the judges gave victory to the opposing team who argued for Scotland's continued presence in the United Kingdom.
The debate, which took place on Saturday evening, was streamed lived on the STV News website.