Cocaine use in Scotland highest in world ahead of the US and Spain
One in 42 Scots use the Class A drug compared with one in 50 people in England and Wales, UN report finds.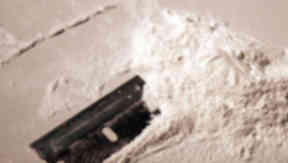 Cocaine use in Scotland is higher than anywhere else in the world, a United Nations report has found.
The annual UN study found more people per head of population use the drug here than in any other nation.
One in 42 Scots use the Class A drug compared with one in 50 people in England and Wales, revealing Scotland as one of the party drug capitals of the world.
The UN World Drugs Report puts Scotland ahead of Australia, USA, Uruguay and Spain in terms of cocaine use and also ranked Scotland as third globally in terms of ecstasy use.
Ecstasy use was higher only in Australia and New Zealand with England and Wales ranked fifth.
The UN's drug researchers found that one in 59 Scots take ecstasy compared to one in 75 people in England and Wales.
A spokesman for addiction charity Addaction said the figures were "not surprising".
He added: "We treat some 4000 people every year whose health, jobs and relationships have been wrecked by cocaine addiction, so the findings of the UN World Drug Report are not that surprising.
"Cocaine might once have been a drug used only by the wealthy but it's been getting cheaper and cheaper since the mid-90s and is now easily accessible in most towns and cities."
A Scottish Government spokesman said: "We do not accept the international comparisons made in this report due to considerable concerns about the amount and quality of the information available in different countries – concerns regularly raised with the UN by Scotland's Chief Statistician.
"Indeed, it is likely that other countries are under-reporting their drugs use - artificially elevating Scotland (and other UK countries) relative position.
"Here in Scotland, we are recognised as having some of the most robust information available in the world and despite what this report says, our national statistics, drawn from a range of sources and independently analysed and assessed by the UK Statistics Authority, show that drug use in Scotland is falling among the general adult population and young people."