Children's rights website launched by Unicef at Glasgow Games
The Child Rights Launchpad will be free to schools, community and sports groups and youth clubs in Scotland.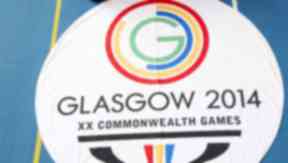 An interactive website which teaches children about their rights has been launched through the partnership between Unicef and the Commonwealth Games.
The Child Rights Launchpad aims to help children explore and express their rights, such as good healthcare, protection from harm and dangerous work, to help them lead happier and safer lives.
The launchpad, for three to 18-year-olds, will be provided free to schools, community and sports groups and youth clubs in Scotland, with children supported by adults when they access the site.
It will go live later this month as schools return from their summer break and the programme aims to reach all children in Scotland in the next four years.
Teresa Bergin, director of UK Programmes at Unicef UK, said: "We're delighted to be extending our work in Scotland. It will enthuse, empower and engage children and young people about rights in the context of the UN Convention on the Rights of the Child - the absolute focus of Unicef's work to save and change children's lives across the world.
"Understanding their rights can make a huge difference to children's lives. Knowing that they have a right to play, to learn, have a say and stay safe - to name just a few - can boost their self-confidence and help them to realise their power to make a difference in the world around them."
She launched the project in Glasgow today along with Glasgow 2014 chief executive David Grevemberg, Commonwealth Games and Sport Secretary Shona Robison and Olympian Lee McConnell, who won silver for Scotland in the 2002 Commonwealth Games in Manchester.
Ms McConnell said: "This is a really wonderful initiative and I'm proud to be supporting it."
Unicef, Glasgow 2014 and the Commonwealth Games Federation are working as partners to raise money to help children around the Commonwealth.
A fundraising appeal for Unicef made during the opening ceremony of the Commonwealth Games has reached £3.7 million which will be added to the £1.2 million raised before the games started.
Donations are still coming in and some people have sent cheques to Unicef via the athletes' village.
One letter arrived simply addressed to 'Unicef, Glasgow 2014, UK'.
The launchpad project will cost about £100,000 a year over four years.
Mr Grevemberg said: "This partnership has always been about putting children first in Scotland and every country in the Commonwealth and this project is a great example of that happening at grass roots level here in Scotland.
"Helping children to understand their rights will help them grow in confidence and have a positive impact on their behaviour and wellbeing."
The project is being funded by £150,000 from the Scottish Government, £100,000 from International Inspiration (IN), the sport for development charity, and £50,000 from the Hugh Fraser Foundation, as well as through donations taken during the Games.
Ms Robison said: "Unicef's Child Rights Launchpad is an excellent resource, which will help inspire children to express their rights by taking action locally and globally to help other children be happier, safer, more active and more confident individuals.
"I am delighted that through the Legacy 2014 budget the Scottish Government has been able to support the Launchpad. This is another example of what the Games Legacy can achieve."
To donate £5, text FIRST to 70333.