At a glance: the schools and road closures in your area
Find all the information you need about travel disruption and school closures in your area with these links to local council and transport websites.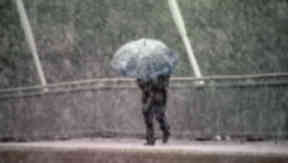 As snow falls across the country, STV viewers can keep abreast of the severe weather conditions via our website and news broadcasts.
We will be updating our online coverage throughout the day with any emerging stories or new developments, and our local sites will be covering stories from your area as the day goes on.
STV will try to bring you an up-to-date picture of school closures.
For additional information about conditions across Scotland, please visit the relevant website from the list below.
Information on school and road closures and service disruptions can be found on the relevant sections of Scotland's 32 local authority websites.
Traffic Scotland has a constantly-updated list of current road incidents and closures across Scotland.
Traffic Scotland also shows webcams of snow on major routes, so you can see the snow in your area as it develops.
Details on disruptions to rail travel can be accessed via the ScotRail website.
You can stay up-to-date on conditions and forecasts with STV's weather site.
For more information on being ready for winter, visit the STV Health Centre, brought to you by NHS inform
And finally, if all this snow is getting you down, why not take a look at STV's gallery of winter pictures?