Scottish murder rate rises to almost 100 in last year
Nearly 100 murders were committed in Scotland over the past 12 months with the majority involving alcohol or drugs.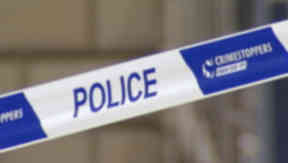 The murder rate in Scotland increased in the past year, with the majority of those accused under the influence of drugs or alcohol.
From April 2010 to March 2011 there were 97 murder victims in Scotland, compared to 82 in the previous year.
In the majority of homicide cases the victim and the accused knew each other, while knives and bladed instruments were used in more than 60% of homicides.
The Strathclyde Police force area saw the most homicides with 61 cases, including 26 committed in the Glasgow city area.
According to the statistics, there were no murders recorded in the Tayside police force area, Aberdeen city area or Dumfries and Galloway police region during the period.
On the publication of the annual statistics by the Scottish Government on Wednesday, Justice Secretary Kenny MacAskill said: "Every single life lost is one too many and every murder is a horrific tragedy for families, loved ones and for communities. I take today's figures very seriously and can assure every man woman and child that this government will continue to work tirelessly to make Scotland a safer place.
"Although the murder rate is down by 30% since 2004/05, last year saw a rise from 2009/10. The statistics speak for themselves - most murders are carried out indoors, under the influence of alcohol or drugs, by someone known to the victim. These senseless acts are usually carried out by men, under the influence of cheap booze and drugs.
"Police cannot patrol every home and every doorstep, but we can take steps to stop these dreadful crimes taking place. We have put 1000 extra police in communities across Scotland and our streets are still safer, with overall crime at its lowest rate for 35 years."
The Justice Secretary claimed the murder statistics show that "bargain basement booze can have a fatal price" while he stated tackling knife crime was a government priority.
IN DETAIL