Dangerous criminals 'will serve full prison sentence behind bars'
Legislation to abolish the automatic early release of prisoners has been introduced.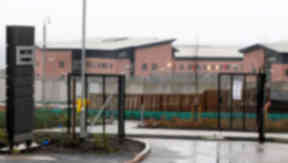 A bill to end automatic release for serious offenders means criminals who pose a risk to public safety face will serve their full sentence behind bars, a leading politician has said.
Justice secretary Kenny MacAskill spoke as legislation to abolish the automatic early release of prisoners sentenced to four years or more for sex offences or ten years or more for other crimes was introduced at Holyrood.
The current system, introduced by the Conservative government in 1993, allows for all prisoners sentenced to four years or more behind bars to be freed after serving two-thirds of their sentence.
Mr MacAskill said: "Recorded crime is at its lowest level in almost 40 years, but public safety is still our key priority. This Government is taking tough action to keep communities safe and reduce the likelihood of prisoners re-offending.
"Brought in by then UK Government in 1993, we are ending the entitlement to automatic early release for the most serious offenders.
"Under the proposals in the bill, where long-term prisoners pose an unacceptable risk to public safety, they will serve their entire sentence in custody. This is an important move in the right direction to end the system we inherited."
First Minister Alex Salmond announced plans to change the system last September, saying then that the existing arrangements do "not command public confidence".
It comes in the wake of a recommendation from former first minister Henry McLeish, who chaired a commission looking at the purpose and impact of prisons.
The new bill also aims to reduce re-offending by improving release arrangements for prisoners, to ensure they can receive support quickly after being freed from custody.