Scottish women call for public inquiry into breast implant scandal
Around 4000 Scottish women thought to be affected over implants scare.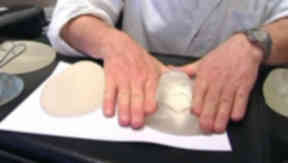 **Scottish women affected by the PIP breast implant scandal are calling for a public inquiry. **
It is estimated as many as 4000 Scottish women could be affected by the health scare over substandard implants.
The Poly Implant Prosthesis implants are made with non-medical grade silicone, intended for use in mattresses.
Patients who say their lives have been turned upside down have set up a support group to fight for compensation.
The Health Secretary is expected to hold talks with campaigners in the coming weeks.
One campaigner, Trisha Devine, said: "This can't be forgotten about.
"The Scottish Government has been pretty quiet about it all. Anything that we're hearing is coming from Westminster.
"It's just like we are getting forgotten about.
"We are victims of this and nobody seems to care. Nobody's supporting us."
A Scottish Government spokeswoman said: "There is already a UK-wide enquiry underway and the Scottish Government is involved in that. We are supportive of the 'PIP implants Scotland' group, we have been very clear that private healthcare providers have an obligation to provide their patients with the same level of care as our NHS."
Jackie Baillie, Scottish Labour's shadow health secretary, also gave her "wholehearted" support for an inquiry
In a letter to the Health Secretary she said: "There are a plethora of questions following the scandal that remain unanswered. I believe a full, independent public inquiry is the best way to learn the lessons that need to be learnt to help prevent a situation like this ever happening again.
"Firstly, we need to ensure that every woman affected gets the help they need. Regardless of the name above a clinic door, every woman deserves to be treated fairly.
"No provider who has used PIP implants should be allowed to dodge its moral obligations and I am grateful for your assurance that the NHS would step in where private providers refuse to perform operations to remove the implants."
An advice line is available for Scottish women who have concerns or would like more advice about their implants. They can contact NHS Inform on 0800 22 44 88 or visit their website www.nhsinform.co.uk.
For more information on PIP breast implants, visit the STV Health Centre, brought to you by NHS inform or call the advice line on 0800 22 44 88.
IN DETAIL