Scotland Tonight: Spotlight on the career of comic actor Tony Roper
The actor has captured his career highlights in new autobiography I'll No Tell You Again.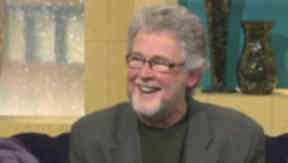 Tony Roper, one of Scotland's most famous comic actors, first appeared on TV in 1970.
The actor, who is now in his 70s, has been looking back at the his career and has captured the highlights and his family history in his new autobiography I'll No Tell You Again.
Having grown up in Glasgow and Ireland and worked in coal mines, building sites and shipyards, Roper went on to study at the Royal Scottish Academy of Music and Drama, making a living as a jobbing actor ahead of his big break on comedy show Scotch and Wry.
He later wrote the classic Scottish play The Steamie before starring in Only An Excuse and, of course, Rab C Nesbitt.
Roper's memoir is a journey from his childhood through to his shock prostate cancer diagnosis last year.
The foreward has been written by his friend Billy Connolly, who has said he has long been envious of Roper's one liners.
The comic actor joined Scotland Tonight to discuss his life.