Kezia Dugdale enters race for Scottish Labour deputy position
She is the second person to announce candidacy, after Katy Clark MP entered the race on Saturday.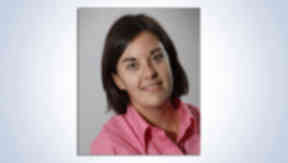 Kezia Dugdale has entered the race for the position of deputy leader of Scottish Labour.
The Lothian MSP appeared on a list of declared candidates for the job, alongside Katy Clark, who officially announced her campaign on Saturday.
On Twitter, the shadow education secretary said she was delighted to have secured the nominations to be on the ballot.
She will campaign to replace current deputy Anas Sarwar, who announced his resignation at a Labour Party gala event last week.
On Saturday, Katy Clark became the first to formally enter the race for the deputy leader job.
She said: "Today I have submitted a declaration to the Scottish Labour Party that I intend to stand for deputy leader and will be seeking nominations from colleagues over the weekend.
"I wish to pay tribute to both Johann Lamont and Anas Sarwar for the leadership they have provided to Scottish Labour over the last 3 years.
"This however is not about individuals. We must recognise that Scottish politics has changed and it can't be business as usual.
"The vast majority of people want a secure job, a decent home and access to good quality public services. This is prevented for too many by wealth being held in the hands of a minority.
"It is unacceptable in the 21st century that people have to queue at a foodbank to feed their children. These are the issues I will be addressing throughout the campaign."
Ms Dugdale has received 11 nominations from Labour MPs and MSPs Jackie Baillie, William Bain, Neil Bibby, Jayne Baxter, Malcolm Chisholm, Sheila Gilmore, Cara Hilton, James Kelly, Ken Macintosh, Margaret McCulloch, and Pamela Nash.