Teaching of creationism in schools 'cannot be ignored', MSPs told
Holyrood's Public Petitions Committee heard of the religious organisations 'penetrating' schools.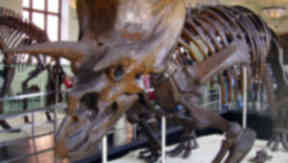 Religious organisations penetrating Scottish schools to teach creationism is a problem that can no longer be ignored, according to the Scottish Secular Society (SSS).
MSPs on Holyrood's public petitions committee heard that some religious groups are waging a "campaign of disinformation" in the classroom.
Members of the SSS were giving evidence on their petition, which calls on education secretary Mike Russell to issue guidance to publicly funded schools and colleges to "prevent the teaching of creationism as viable alternatives to established science".
Creationism is the belief that the universe and living beings originate from acts of divine creation.
SSS chair Spencer Fildes highlighted the outcry over the involvement of the US-based religious group Church of Christ at Kirktonholme primary school in East Kilbride, South Lanarkshire, last year, saying the material distributed to pupils there "beggars belief".
He told MSPs: "Numerous schools are known to have creationist chaplains and creationist denominations, including US-inspired extreme creationist sects.
"It is no longer credible to ignore the fact that there are organisations attempting, and with some success, to penetrate our schools in order to present creationism — young earth doctrines — as a valid alternative to established science.
"It is rarely the teachers themselves that are actually the problem, but volunteer visitors and externally funded chaplains, whose offerings are often gratefully accepted by the schools, who are currently coping with many other pressures."
Professor Paul Braterman, SSS board member and scientific advisor, said: "If you tell children untruths at a stage when they are going to believe you, that is going to affect their outlook on life indefinitely."
The committee heard the petition has nearly 700 signatories including teachers, ministers of religion and three Nobel prize scientists.
Calling for the petition to be closed, SNP MSP Chic Brodie said: "We've already had as recently as August a statement from the Government in terms of the tradition that we should not determine the curriculum and it's a matter for the educationalists."
Independent MSP John Wilson said: "I think there needs to be a clear steer given to teaching staff about what is permissible to be taught within the lessons."
In a statement, committee convener David Stewart said: "The Scottish Government stated recently that it is not for politicians to determine what is taught by Scotland's educationalists, and the committee agrees with this.
"However, some members have sympathy with the concerns raised in the petition.
"We will now seek confirmation from the Scottish Government that our education system is robust enough to ensure our children develop a rounded, rational education, and that if there was any threat the situation would be urgently reviewed."
The committee agreed by majority to write to the Scottish Government and educational institutions for their views on the matter.