Pensioner, 93, targeted by bogus caller
A 93-year-old man was robbed by bogus caller who tricked his way into the victim's Glasgow home.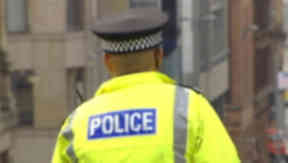 Police in Glasgow have issued a bogus caller warning after a 93-year-old man was robbed of more than £100 in his own home.
The elderly victim was targeted by a smartly dressed thief who attracted his attention from outside the front window of his home in Haldane Street, Whiteinch, on Monday.
A Strathclyde Police spokesman said the householder spoke to the man before allowing him entry to a common close.
The spokesman said: "The suspect advised the man he was visiting his brother who also lived in the building. 
"The suspect then asked the victim if he could give him some change for £20. 
"The victim then invited the suspect in whilst he found him some change. The suspect then told the victim he heard a tap running in the kitchen.
"The 93-year-old man went to the kitchen to see if the tap was running and when he returned he found that the suspect had left and then noticed that his wallet containing a three figure sum of money had been stolen."
The suspect is described as a white, 30-40 years old, about 5ft 8in tall with a slim build and dark hair. He was dressed in a long, dark jacket and dark-coloured suit and spoke with a local Glasgow accent.
DC Craig Faskin of A Division CID at Glasgow West End Police Office is keen to hear from anyone who may have been in the area at the time of the theft or who can help identify the man responsible.  He can be contacted on 0141 532 3559 **or alternatively Crimestoppers can be contacted on 0800 555 111.**
A police spokesman added: "Turning people away is not rude, as genuine callers will contact you again at a later date after making an appointment. If you are suspicious, then contact police as soon as possible.
"Remember: Don't let anyone in unless you are expecting them. Talk to people through the door and ask who they are before opening your door. If you are unsure then don't open your door. If you have a chain on your door, use it. Never leave the door open and unattended."