Marathon doctor challenges Scots to get active over Easter
Scottish Government exercise czar Dr Andrew Murray, who is running a North Pole marathon, says getting active is 'important'.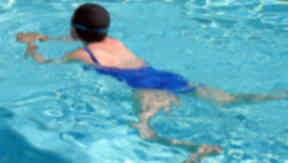 A doctor who is taking on a gruelling marathon over snow and ice at the North Pole is urging Scots to get active this Easter.
Dr Andrew Murray, who is Scotland's physical activity champion, will be one of 40 competitors taking on the challenge of the North Pole marathon on Saturday.
He will be running 26.2 miles in the High Arctic, facing temperatures that could go below minus 30C.
Dr Murray, who was fourth in the 2007 North Pole Marathon and who completed an epic 3,000-mile run from John O'Groats to the Sahara Desert in Morocco in 2011, said the event was "the experience of a lifetime".
And he urged others to "get active" over the Easter holiday.
The Scot, who will also act as race doctor at the North Pole Marathon, said: "Getting active and staying active is such an important message, we are taking it to the ends of the earth."
He added: "The North Pole Marathon is an experience of a lifetime. Whilst running, the views and the shapes of the ice are the best painkillers. What the race encapsulates is the sheer determination of everyone to succeed."
He also stressed: "Remember that everything counts - any form of activity 30 minutes a day will help massively. I urge everyone to get active over the Easter break.
"Running at the North Pole is similar underfoot to running through bogs in the highlands - although it's a fair bit colder."
Race director Richard Donovan, from Ireland, described the race as a "genuine challenge" with competitors "running in temperatures likely to be minus 30C, and running not on land, but the frozen Arctic Ocean".
Mr Donovan, who was the first man to run a marathon at the north and south Poles, added: "With determination, and the right training, it is achievable. Keeping active is definitely one of the best ways of keeping healthy, although there are easier ways of going about it than running a marathon at the North Pole."
Meanwhile Sports Minister Shona Robison said she hoped other Scots would be inspired by Dr Murray.
She said: "We want to make Scotland a fitter and healthier nation and I hope that other Scots can be inspired by Dr Murray's example by getting active over the holiday weekend.
"By increasing levels of physical activity, we can make serious inroads into tackling some of the serious challenges facing Scotland's population - not least the health implications that arise from being inactive."
For more information on physical activity and getting active this spring, visit the STV Health Centre, brought to you by NHS inform.