US torture report probed by Scots police looking into CIA flights
Police Scotland to consider report as part of probe into claims Scots airports used to transport terror-suspects.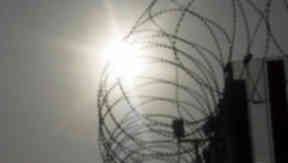 The US CIA torture report will be probed by Scots police looking into claims Scottish airports were used to transport terror suspects.
Scotland's Lord Advocate has ordered Police Scotland to look into the report produced by the US Senate.
The release of the report into the CIA's detention and interrogation programme shines a light onto the extent interrogation methods used by America during the "war on terror".
Although the programme's existence has been well-known for years now. the level of detail contained in the 480-page summary offers a new insight into the work of the CIA.
The report found that CIA's use of "enhanced interrogation techniques" was not an effective means of gathering intelligence or gaining co-operation from detainees.
It also revealed the justification for the use of its enhanced interrogation techniques rested on inaccurate claims.
The interrogations of CIA detainees were "brutal and far worse" than the CIA represented in public and to politicians, it was found.
Last year, Scots police began investigating claims that Scottish airports were used by CIA rendition flights travelling to secret prisons where terror-suspects were tortured.
The inquiry was launched after an academic study claimed to have uncovered conclusive proof that UK airports were used as stop-off destinations by flights transporting prisoners abroad.
The Rendition Project by Dr Ruth Blakeley, from Kent University, and Kingston University's Dr Sam Raphael aims to gather information on all flights involved in the illegal transfer of prisoners by intelligence services since the declaration of the War on Terror in 2001.
According to data published by the researchers online, Prestwick, Glasgow, Aberdeen, Wick and Edinburgh airports have been used in rendition flights.
The Lord Advocate Frank Mulholland QC has now instructed Police Scotland to consider the US report as part of their investigation.
He said: "The use of torture cannot be condoned. It is against international law and contrary to the common law of Scotland.
"I have instructed Police Scotland to consider the information published in the U.S. Senate report as part of the ongoing police investigation into rendition flights into Scotland."