National inquiry into historic child sex abuse in Scotland announced
Public inquiry will be held to examine historical cases of abuse of children in care in Scotland, government announce.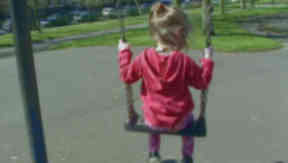 A full judge-led inquiry into historic sex abuse in Scotland has been announced.
The national public inquiry will be held to examine historical cases of abuse of children in care in Scotland, the Scottish Government announced.
The secretary for education Angela Constance revealed the inquiry in a statement to the Scottish Parliament on Wednesday.
She said the full remit and appointments for the inquiry would be confirmed by the end of April, following consultation with survivors of abuse.
Arrangements for meetings with survivors will begin in January.
Ms Constance also announced that the inquiry would be given the power to compel witnesses to appear and give evidence.
She said: "This Parliament must always be on the side of victims of abuse. We must have the truth of what happened to them and how those organisations and individuals into whose care the children were entrusted, failed them so catastrophically.
"And to get to that truth we will be establishing a national public inquiry into historical abuse of children in institutional care.
"And to ensure justice is done, I can tell this chamber that where crimes are exposed, the full force of the law will be available to bring perpetrators to account.
"The Lord Advocate has been consulted on holding the inquiry and measures will be put in place to ensure that the Inquiry does not compromise or interfere with on-going criminal investigations and prosecutions.
"I am grateful to the survivors of institutional child abuse who have taken the time to meet me and other ministers and who have spoken bravely and eloquently about why they consider a public inquiry is needed.
"Of course, as vital as their voices have been in getting us to this point – and they have been – I am also conscious that there are many more survivors who remain silent; as abused children they had no voice, no-one to cry out on their behalf at the appalling injustices they suffered while growing up, and today they await the right circumstances for their experiences to be heard.
"I sincerely hope the public inquiry will provide just such an opportunity for them. And as a society we have an opportunity to confront the mistakes of our past and to learn from them.
"It will not be easy but only by shining a light on the darkest recesses of our recent history will we fully understand the failures of the past, enabling us to prevent them happening again and ensure a brighter future for every child and young person in Scotland, today and in the future."
Assistant Chief Constable Malcolm Graham, the lead officer for major crime and public protection at Police Scotland, said the force would "fully co-operate with any inquiry which is convened".
He added: "We have an enduring commitment to investigating child abuse whenever offences occurred. Our approach is absolutely centred on victims of abuse while ensuring those who commit such crimes are subject to rigorous investigation.
"Our work with a wide range of partners at national and local level is essential to providing the right framework in which to conduct investigations into such complex and challenging issues.
"Since April 2013, Police Scotland has worked to introduce even greater consistency and co-ordination to child abuse investigations and how we respond to serious sexual crime.
"In the new year, we will introduce a National Child Abuse Investigation Unit which will see specialist investigators working with local officers on the most serious cases. This will further heighten our capabilities in keeping people safe."
Survivors
Labour MSP Iain Gray welcomed the decision to hold an inquiry but said it "should have happened sooner".
He said: "I understand the points that the Cabinet Secretary made about the care and the lack of haste required in coming to a view, but it is 10 years since the former first minister Jack McConnell apologised on behalf of the Scottish people to the survivors of institutional child abuse.
"For a moral imperative, this has proceeded and progressed too slowly. This next step has taken too long, but we are taking it today."
He said the most important thing was for survivors to have faith in the process.
Conservative MSP Nanette Milne said she hoped the inquiry would "provide the opportunity to expose the perpetrators of such hideous crimes against children in Scotland and to learn lessons to prevent this abuse of children in care ever happening again."
She emphasised the importance of ensuring that the inquiry is as accessible as possible to survivors of abuse and highlighted that many have chosen to remain silent "and have no voice".
"I'm concerned that this may remain the case unless there's very practical help and support available for the brave people who come forward, because only an inquiry that supports survivors can truly deliver the justice that victims deserve," she said.
Liberal Democrat MSP Alison McInnes said: "I too welcome the announcement of a public inquiry with statutory powers. Victims and survivors have long cried out for that.
"The trauma of victims and survivors must always however be to the forefront."
She echoed calls for assurances on the support that will be made available to victims to "ensure getting to truth doesn't compound that damage".
Ms Constance also confirmed that work to develop a survivor support fund, a suitable commemoration and to consult on how the dispensation on the time-bar on civil cases is used will continue while the inquiry progresses.
Assurances were given that the inquiry would run in parallel and complement the hearings of the National Confidential Forum, where survivor's experiences of abuse will be heard.
The Centre of Excellence for Looked After Children in Scotland (CELCIS) has been asked to provide logistical support, academic input and expert advice throughout the inquiry process.
The inquiry will be statutory under the Inquiries (Scotland) Act 2005. It will have the power to compel witnesses to attend and give evidence, if needed.