Jobs saved at Allied Carpets after deal is reached with rival firm
Parts of the old business have been taken over by Floors-2-Go.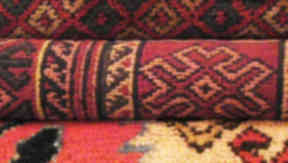 Forty one jobs from former carpet retailer Allied Carpets have been saved after a deal was reached with a rival firm.
The remnants of Allied Carpets have been taken on by a company connected with Floors-2-Go. Allied used to boast 200 shops and 1000 staff before it went bust.
The deal with administrators at Duff and Phelps, which is currently working on the rescue of Rangers Football Club, follows the reported closure of ten stores in the Allied estate last week.
The surviving stores, which also trade as General George and Weaver & Black, are at Elgin, Inverness, Kirkcaldy, Hedge End, Spalding, Yeovil, two in Aberdeen and another in Glasgow.
More than 850 jobs were axed in 2009 after administrators from BDO Stoy Hayward were forced to close 142 stores.
The business, which was set up in Birmingham in the 1950s before moving to Orpington, Kent, was rescued again in March 2011 when former director Dean Weston formed Allied Floors to buy around 20 stores.
Birmingham-based Floors-2-Go has nearly 40 stores, specialising in wood and laminate flooring and carpets.