Two men charged after drugs discovered in BMW during police search
Crack cocaine and herbal cannabis was found along with a four-figure sum of cash in East Lothian.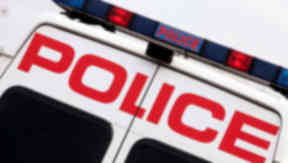 Two people have been charged after drugs were found in a BMW in West Lothian.
All the occupants of the car were searched when it was stopped in Linlithgow on Monday night.
Crack cocaine and herbal cannabis were found along with a four-figure sum of cash.
A 47-year-old man and 27-year-old man were arrested and charged under the Misuse of Drugs Act and are due to appear in court on Wednesday.
A police spokesman said: "Lothian and Borders Police is committed to removing the scourge of drugs from our communities and bringing those involved in their supply to justice.
"As a result of proactive policing in Linlithgow, local officers were able to ensure that crack cocaine and herbal cannabis meant for our communities is now in the possession of police.
"Intelligence is a vital tool in tackling the drugs trade and anyone with information relating to drug crime in their area should contact police immediately."
Anyone with information should contact Lothian and Borders Police on 0131 311 3131 or through Crimestoppers on 0800 555 111.