Diabetes 'disaster' for Scotland as five toddlers are diagnosed
Nearly 70 under-18s diagnosed with type 2 diabetes in last year, 15 years after no recorded cases.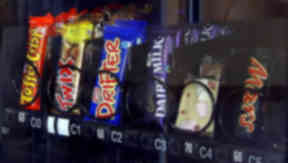 Five children in Scotland aged under four were diagnosed with type 2 diabetes, which has been linked to obesity, during the last year.
There were no recorded cases of children developing the condition 15 years ago, but last year nearly 70 under-18s were diagnosed.
Diagnosis at such a young age can lead to a more aggressive illness compared to that in adults, causing serious complications — including eye damage and heart disease — much earlier claim health experts.Campaigners believe poor diet and a lack of exercise are to blame for the rise and have urged the Scottish Government to make major changes.
Professor Naveed Sattar, clinician and professor of metabolic medicine at Glasgow University, told The Scotsman it was a "disaster" when young people are diagnosed with type 2 diabetes.
He said: "The first cases of type 2 diabetes in children in the UK were reported in 2000 initially in Asian children but subsequently in very obese white children. Now we are seeing a rise in numbers, and although actual numbers are still small, it's a major concern.
"Most children with type 2 diabetes will be South-Asian and with a strong family history of diabetes. In white children, family histories are often also there but weight is often much higher in white children compared to Asian children.
"Studies have shown that developing type 2 diabetes at a young age increases the chance of complications developing, including kidney disease, heart disease and even premature death.
"Being diagnosed with type 2 diabetes under the age of 30 is therefore a major concern and we are struggling with how to deal with these patients.
"We need to help people to change, to lead a healthier lifestyles and to avoid becoming so obese at such young ages.
"People think of it as a disease of the old, but its no longer just people in old age being diagnosed, we are now seeing people in their 20s and occasionally adolescents and kids, and this emerging pattern should act as a wake up call to all of us and governments to do more to prevent obesity," he added.
Public health minister Maureen Watt said: "Diabetes is a key priority for the Scottish Government. We are determined to deliver world-class diabetes healthcare and our Diabetes Improvement Plan sets out ambitious improvement steps to ensure that diabetes services in Scotland are second to none."