Parents of disabled children seek answers over pregnancy test drug
Seven families claim they are victims of hormone test Primodos, which was withdrawn in 1978.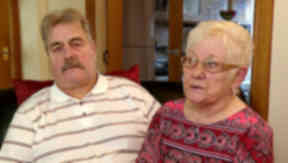 Parents who believe a pregnancy drug is linked to severe disabilities in their children are calling on the Scottish Government to help them in their fight for answers.
Seven families claim they are the forgotten victims of the hormone test Primodos, which was withdrawn in 1978.
Rose and Bobby Stallard say the only thing that will comfort them is finding out what caused the disabilities their daughter Elizabeth has suffered.
"My lassie and she is my lassie, that's it. She was perfect, we thought she was perfect. She just wouldn't communicate, quiet, quiet, quiet."
"When Elizabeth was about 3, we went into Yorkhill and I seen a doctor and she said your child's brain damaged — and that's it. That was the way it was answered to me. Your child is brain damaged."
In 1970, Rose says her GP was given the drug Primodos — a hormone test consisting of two tablets — to determine if she was pregnant.
Despite some initial bleeding, Rose went on to have a seemingly normal birth.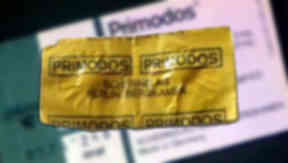 "I genuinely believe that the tablets done it and I genuinely believe that tablets were causing me to miscarry but I took it easy and I kept Elizabeth," Rose told STV News.
It is claimed that one Primodos tablet contained as many hormones as 13 morning after pills used today.
Pharmaceuticals giant Bayer AG denies that the drug was responsible for causing any deformities in children.
The company say previous court action in 1982 was discontinued due to a lack of evidence and that since then "no new scientific knowledge has been produced which would call into question the validity of the previous assessment of there being no link between Primodos and the occurrence of such congenital abnormalities".
Following a campaign in England, the UK Government has now set up an independent panel to review all evidence on Primodos.
If you think you have been affected, more information is available from this website.
A Facebook group also has more information.
You can can email us at web@stv.tv.