Creationism should not be taught in science lessons, says minister
Science minister Alasdair Allan said the theory 'should not be part of science learning and teaching'.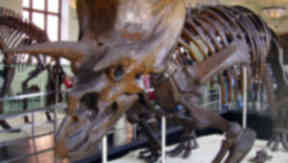 Creationism is not a scientific principle and should not be taught in science lessons, science minister Alasdair Allan has said in a letter.
The Scottish Secular Society has called for official guidance to ban the presentation of "creation and of young Earth doctrines as viable alternatives to the established science of evolution, common descent and deep time".
In a letter to children's minister Aileen Campbell, read out at Holyrood's Education Committee, Mr Allan said creationism "should not be part of science learning and teaching".
The Educational Institute of Scotland has warned that "legislative interference in the content of the curriculum is both undesirable and unnecessary".
But Conservative education spokeswoman Mary Scanlon said the Western Isles MSP's comment "seems like pretty clear guidance to me" and asked whether it would be circulated to councils.
Committee convener Stewart Maxwell clarified that his comments were confined to a letter sent to Ms Campbell's constituency office following an inquiry by one of her constituents.
The letter states: "In relation to school science teaching, guidance is provided by Education Scotland in line with Curriculum For Excellence.
"The guidance does not identify creationism as a scientific principle, and consequently it is not and should not be part of science learning and teaching.
"Likewise, Education Scotland does not identify creationism as a scientific theory or a topic for inclusion within the curriculum.
"Therefore, creationism should not be taught within science lessons."
A Scottish Government spokesman said: "When talking about any topic in the classroom, teachers use their professional judgement, experience and understanding of their pupils to respond sensitively to complex and challenging issues, such as those posed by differing perspectives.
"Teachers do this every day, in all kinds of classroom contexts and it is a key feature of Scottish education that teachers, head teachers and professional educationalists decide what is taught in Scotland's schools.
"As schools have flexibility around the curriculum in Scotland we do not hold information on the where and when Creationism is discussed in class, though the EIS has indicated that it is not widespread. Clear guidance on religious observance was published last year."
SNP MSP Chic Brodie said: "I am minded to put the Secular Society and those who support creationism away with a message.
"I think it was Einstein who said : 'Everyone who is seriously interested in the pursuit of science becomes convinced that a spirit is manifest in the laws of the universe - a spirit vastly superior to man, and one in the face of which our modest powers must seem humble'.
"I think they should go away in a room and discuss that, and just let everyone get on with the curriculum the way it is."
The committee has agreed to write to the Scottish Government to clarify the points in the letter, ask how its approach to managing creationism in schools compares with other UK jurisdictions, and ask how widespread the concerns about creationism are in Scotland.