Council adopts hydrogen-powered vehicles for car-share club members
Trial of environmentally-friendly cars green-lighted ahead of green bus fleet plans.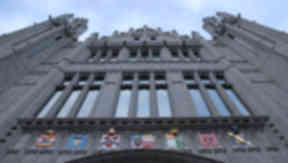 Aberdeen City Council has offered their car-sharing club members the chance to drive hydrogen powered vehicles.
The Hyundai cars, which are manufactured in Korea, use British technology and have a range of over 300 miles on a single fuelling.
Energy storage clean fuel firm ITM Power is providing the council with a mobile hydrogen re-fuelling station to keep the cars running. The only emission from the vehicles is water vapour.
Aberdeen City Council chief executive Valerie Watts said: "This is a major coup for Aberdeen and testament to the efforts of the enterprise, planning and infrastructure officers involved.
"The council is working to create Scotland's first fleet of hydrogen-powered buses in Aberdeen, using locally produced fuel to power them, with a view to extending the use of hydrogen-fuelled transport in the North-east and Scotland as a whole.
"It is really encouraging that Hyundai recognises the city's ambitious determination to develop expertise in this area and is working with us to promote it as a fuel of the future and fuel celled vehicles as the way forward in transport in the long term."
Council leader-elect Barney Crockett added: "Our citizens, as members of the car club, could be among the first in the world to drive this type of vehicle and the very first to drive it in a car club. This is an opportunity that I'm sure people will be keen to take up, to get a taste of driving the transport of the future.
"Aberdeen is renowned as an energy city and for being keen to drive forward new energy technologies and work with countries across the world to secure its future as an energy leader."