Patients to have direct say on infertility treatment
Government funded group to work with health boards to ensure fair access to treatment.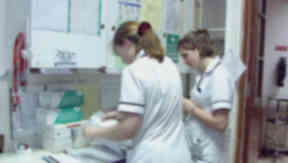 Patients will be given a direct influence on the direction of infertility treatment, it was announced on Sunday.
Infertility Network Scotland, an organisation of past and present patients, will be funded by the Scottish Government for three years to work with health boards on ensuring fairer access to treatment.
Talks will now begin between the government, health boards that refer patients and specialist NHS fertility centres on how the network can help address waiting times and local differences in access to treatment.
An expert advisory group will also be established this summer to consider an action plan on infertility services.
Public health minister Shona Robison said: "The Scottish Government is clear that we want patients' voices to be heard, because the NHS belongs to us all.
"By bringing Infertility Network Scotland on board, we hope to do exactly that for people seeking fertility treatment."
Infertility Network Scotland`s Sheena Young said: "Through this work with the Scottish Government and Health Boards, we hope to ensure that patients across Scotland finally have equal access to the best form of treatment offering the best chance of success and are subject to the same access criteria no matter where they live, thereby ending the current health inequalities which exist in some areas."
The funding for Infertility Network Scotland will be approximately £20,000 a year over three years.