Police call off search for missing nightclub boss
Martin Gordon was traced in England and is said to be safe and well.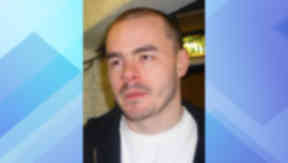 Police have called off the search for missing nightclub boss Martin Gordon after he was spotted safe and well in England.
Martin disappeared on Wednesday April 24 after leaving his flat in Edinburgh's West Port to head to work at the nearby Cabaret Voltaire venue. He never turned up and his friends and family raised the alarm.
A Facebook group set up to help spread the word attracted more than 50,000 members and on Thursday, a bar woman in Newcastle left a post on the social networking site saying she had seen him. Laura Cratchley wrote: "Martin was in our bar this afternoon. The police have been notified and are on the lookout. If anyone is in the Newcastle City Centre area, please keep an eye out. Martin seemed OK, if that is any reassurance for anyone."
Later, she added: "It was him. We approached and asked him if he was called Martin Gordon, to which he confirmed yes. Martin packed his bags and left the bar very quickly afterwards. He seemed fit & healthy. I hope this brings some reassurance to his friends and family."
**BACKGROUND
**
At the time, police said the missing person investigation would continue. However, at the weekend, officers were able to confirm the sighting. And on Monday morning, the force said the probe had been called off, saying 33-year-old Martin was safe and well and just looking for some privacy.
His flatmate, Richard Duff, has now closed down the Facebook group he created to access information about Martin's whereabouts.
He told members: "Thank you for all assistance - it has been immense and heartwarming and ultimately fruitful.
"Without this page I doubt we would have had the flood of information so quickly or the publicity required to drive this forward. Many thanks."