Edinburgh has second-highest debt in UK
Capital's residents owe an average of almost £7,000 on credit cards, finance deals and loans.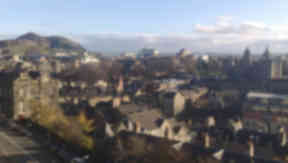 Edinburgh has the second-highest levels of non-mortgage related debt in the UK, according to figures released this week.
A nationwide survey of 3,000 people discovered that the average amount owed by Edinburgh residents was £6,922.22. This includes debts on credit cards, loans, finance deals and bank overdrafts.
The UK average was found to be £5,989, and only Exeter had a higher level of debt than the Scottish capital.
According to the survey, loans taken out to cover cars, weddings, holidays and house repairs are responsible for over half of the average person's debts.
Using credit cards to overspend on clothes, gadgets, shoes and furnishings was also found to be a major contributor.
The poll shows just over half of those questioned are fully aware of the debt they are in – and 47% say this is simply because they have spent more than they've earned.
A quarter of people in debt say they have been forced to take out overdrafts and credit cards to cover everyday necessities such as petrol and food.
A spokesman for finance website lovemoney.com, which carried out the research said: "It's a shame that the average Brit has so much debt, but I'm not surprised. It was way too easy to borrow during the economic boom and it'll be a long time before we've all nursed our finances back to good health."
"If you've got big debts, it's crucial that you should start budgeting. Find out exactly how much money you're spending every day and then you may be able to spot areas where you can save."
Half of those surveyed are only able to make minimum payments on what they owe, and the spokesman had some advice for anyone who might be struggling with debts.
He said: "If you can only afford to make the minimum repayments, you may be in a real debt crisis.
"The best way out is to get free counselling from one of the debt charities such as National Debtline. The worst thing to do is put your head in the sand."