East Lothian outperforming Scottish property market
ESPC report shows 16.7% growth in the region, while Edinburgh and Fife also show more modest increases in house prices.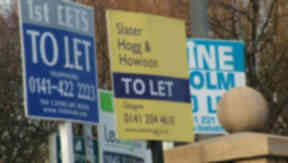 **House prices in East Lothian have soared by 16.7% in the first three months of 2010, while more modest rises have been reported in Edinburgh and Fife.
**
The latest report from the ESPC for East Central Scotland shows a 6.9% rise across the region overall, with East Lothian enjoying the largest individual hike. However, experts have warned the increase may simply be due to a small number of large property sales, rather than being indicative of major growth in the sector.
Housing specialists have highlighted a growth in the number of properties being sold, saying confidence in the market is gradually increasing.
In Edinburgh, prices rose by 5.9% while Fife experienced growth of 3.8%. However, ESPC officials say house prices are likely to remain broadly unchanged across 2010, with growth far less gradual than currently reported in East Lothian.
The firm's business analyst David Marshall said: "We've seen a significant increase in activity, particularly on the supply side, during the first few months of the year. It's worth bearing in mind that the flow of properties to the market over the same period last year was disrupted following the introduction of Home Reports.
"Now there are more sellers showing a willingness to test the market than a year ago. Sales have shown a more modest increase to this point, but we're definitely seeing clear signs of increasing activity amongst buyers.
Mr Marshall also said that the increased growth in East Lothian was good news for residents, even if growth began to slow again.
He added: "Some of the increase has been due to a rise in the number of larger properties selling, but even when looking at properties of similar size, values in East Lothian are still showing an increase.
"East Lothian has remained popular with buyers despite the economic climate, with many of the reasons for demand in the area remaining the same as they always have. Excellent amenities, good local schools and improving commuter links to Edinburgh all mean that there is still strong demand for quality housing in the area. This rate of price increase is unlikely to continue for a prolonged period, but growth has remained strong over the last two years."