Thieves steal builders' portable toilet unit
Council-owned unit containing toilet and catering facilities was stolen in South Queensferry.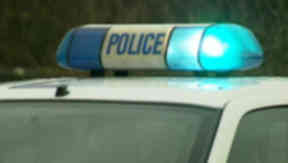 Police are hunting a group of thieves who stole a trailer containing builders' canteen and toilet facilities from a street in South Queensferry.
The council owned facility was taken sometime between 11am last Tuesday and 1.30pm last Thursday.
The yellow trailer features a graffiti design proclaiming "fall in love it's great" on one side. The unit also contained cooking facilities, a toilet and a generator and was worth around £20,000.
A police spokesperson said: "This trailer is highly distinctive and not easily disguised, so we would appeal for anyone who thinks they may have seen it since Tuesday to get in touch with police.
"Similarly we would be keen to hear from anyone who may have seen any suspicious activity in the Echline Gardens area in the past week."
Anyone with information is asked to contact Lothian and Borders Police on 0131 311 3131 or Crimestoppers on 0800 555 111.