Campaigners take to the streets over Edinburgh Airport drop-off tax plan
Opponents to the scheme say they want to up pressure on BAA after they failed to carry out a public consultation.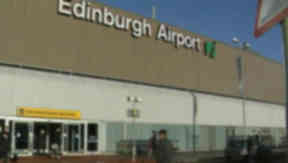 Opponents of Edinburgh Airport's plans to introduce a drop-off charge for motorists are preparing to take their campaign to the streets.
It follows a crunch meeting between arch critic Gavin Brown MSP and airport chiefs on Tuesday which left campaigners and BAA at stalemate.
The airport plans to bring in a so-called 'kiss and fly' tax from October, with motorists who want to drop friends and relatives near the terminal building £1 for access.
However, bosses have been heavily criticized for failing to carry out public consultation on the issue and attempts to force the airport to rethink have so far been unsuccessful.
As such, Lothians Tory MSP Gavin Brown has put together a campaign team which will be taking to the streets of Edinburgh and the Lothians from Thursday to drum up support.
An online petition against the move has already attracted 1369 signatures while a parliamentary motion opposing the move will be debated by MSPs when parliament returns from recess in the Autumn. But Mr Brown said he now wanted to take the campaign to the locals who are most likely to be hit by the charges.
The team will be delivering leaflets to houses across the region, while street teams armed with petitions will be targeting Edinburgh's busiest streets, as well as bus and train stations, on Thursday.
Mr Brown told STV News: "Everybody that we speak to thinks it's a ridiculous idea. So we aim to convince the airport ultimately to drop this proposal.
"We'll have paper copies of the petition so people can sign there and then, but we'll also have leaflets so if people are too busy and don't have time to stop they can log on later.
"It's really just about ensuring that people across the Lothians know what's going on."
'Disappointing' meeting
Mr Brown met with the airport's Managing Director Gordon Dewar on Tuesday and asked for a rethink on the decision not to involve the public in the plans. However, he described the reaction as "very disappointing".
He said: "One of my big concerns from the beginning, one of the questions I put to BAA, was 'What do your passengers think about it?' They admitted they hadn't consulted on it, but when I asked why not, Mr Dewar said that turkeys don't vote for Christmas.
"I suggested to him that he shouldn't be describing passengers as turkeys, but the impression I got was that the passengers weren't really a key concern. In fact, passengers seem to be very much secondary to the airlines."
In response, Mr Dewer told STV he regretted using the turkeys analogy and insisted it "was said in the heat of the moment during a private meeting".
He added: "I was trying to make the point that we don't ask our passengers redundant questions because we value them. Our passengers are of course the reason we exist and we value the fact that they choose to fly from Edinburgh."
 
Background
Mr Brown added that since the plans to introduce the £1 levy were made public less than two weeks ago, the airport had repeatedly offered different reasons for its necessity.
He said: "Initially they said this was for environmental reasons but that appears to have been rubbished. They're trying to grow the airport so that seems unlikely.
"They say they're trying to get people onto public transport but for many that's not realistic. If you live in Corstorphine there's a fantastic airport bus service, but for many elsewhere the public transport links simply aren't there.
"Then they said to me it was about improving the customer experience, whatever that means.
"Then, yesterday's key reason seemed to be that there is terrible congestion at the airport. But no one I've spoken to is agreeing with that.
"The problem is that there's not much alternative for passengers in the area. It's not feasible to suggest that passengers who don't like paying the charge can simply use Glasgow or Newcastle airports instead. An airport has a monopoly and for that reason I think it has a duty to talk to and listen to its customers."
The Scottish Government has so far refused to offer a verdict on the plan, insisting it is a decision for the airport management alone.
On Wednesday, newspaper reports suggested Ministers had since spoken out, saying they did not support the introduction of a drop-off levy. Then a Government spokesman insisted Ministers had not taken a position, saying: "As has always been made clear, this is a matter for BAA Edinburgh and BAA Edinburgh alone."
However, he added: "The Scottish Government's view is that the best means of encouraging drivers to leave the car at home is to provide suitable public transport alternatives. That is why we are investing over £1.25 billion in public transport and making connections from Edinburgh Airport to our national rail infrastructure through the Edinburgh Glasgow Improvement Programme."