Teenager who died of epilepsy was told it would be 'a minor nuisance'
A fatal accident inquiry has heard that a doctor told 19-year-old Eris Casey not to worry when she was diagnosed with the disorder.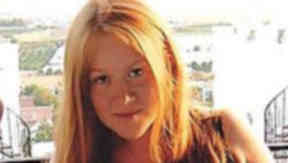 A teenage student was told her epilepsy would be "a minor nuisance" just months before she died, an inquiry has heard.
Erin Casey died in October 2006 when she was found dead in her bed in her halls of residence. The 19-year-old was only six weeks into her first term at St Andrews University where she was studying languages.
A fatal accident inquiry into her death is being heard in tandem with a probe into the epilepsy death of 15-year-old Forfar Academy pupil Christina Ilia at Dundee Sheriff Court.
The pair died as a result of SUDEP - sudden unexpected death in people with epilepsy.
Erin's sister, Shauna Casey, 21, told the inquiry that she had witnessed Erin having an epileptic fit in the bedroom they shared at their home in Lundin Links, Fife, in March 2006. Following a visit to her GP and a referral to a neurologist at Kirkcaldy's Victoria Hospital, Erin was diagnosed with epilepsy.
Shauna told the court: "She was a bit shocked about it. She said she didn't know anything about it or what it was like.
"She had medication to take and said everything was going to be fine.
"She said it would just be a minor nuisance in her life - she said that's what Dr Martin Zeidler, the consultant neurologist - had said to her."
Erin's father, Graeme Casey, a brewery service engineer, told the court that he had never heard of the condition SUDEP until he found it listed on her death certificate.
He added: "I had searched the internet a lot after she died for information.
"I had never heard of SUDEP until I saw it on her death certificate - then I was able to find information about it online."
Decisions
Earlier, Erin's mother Janet Casey, 50, was asked if she blamed anyone for Erin's death.
She told the inquiry: "I wouldn't blame anyone - but I think things could have been different.
"I believe Erin didn't die because of mistakes. I know there were no mistakes made. There were deliberate decisions that were made."
Mrs Casey said Erin when she died, had told her of episodes where she "had a wee dream" at school "like deja vu" - but thought it was something to do with hormones.
Mrs Casey took Erin to her GP, who referred her to a neurologist. She was then seen by Dr Zeidler at Victoria Hospital in Kirkcaldy.
Mrs Casey added: "Putting together what happened during the night with the daydream episodes he said this was textbook epilepsy."
She asked what would happen if Erin forgot to take her medication, to which the doctor said she could have another seizure.
But Mrs Casey said he mentioned nothing about SUDEP.
After Erin's funeral, she went to see Dr Zeidler.
She told the inquiry: "He said he was very sorry to hear Erin had died. I said 'Did you know Erin could die?' and he said yes.
"I said 'Did you withhold information about SUDEP' and he said yes."
The inquiry, before Sheriff Alistair Duff, continues.