Edinburgh shopkeeper threatened with kitchen knives
Two young men attempted to rob a newsagent near Easter Road.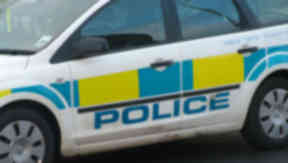 Two men threatened an Edinburgh shopkeeper with kitchen knives during a failed raid.
The would-be robbers, who are both thought to be in their late teens, walked into the S & J Albert newsagents on the corner of Dickson Street and Albert Street at around 8am on Sunday.
The shop worker pressed the panic button and ran to the back of the store. One of the men followed him and demanded money while brandishing a knife.
The men then ran off in the direction of Easter Road, which is nearby, without any money.
Lothian and Borders Police have issued descriptions of the accused, and have appealed members of the public with any information to contact them on 0131 620 5123.
The first suspect - who followed the shopkeeper into the back of the store - is a white male aged between 17 and 20. He is between 5ft 6in and 5ft 7in tall, is of slim build and has short hair. He was wearing a dark coloured scarf which was covering his face and a dark coloured t-shirt.
The second suspect is also a white male and aged between 18 and 20. He is slim and between 5ft 8in and 5ft 10in tall. He was wearing a cream coloured shirt and was carrying a plain cream fabric shopping bag.
Both suspects had Scottish accents.