Edinburgh writer tries to pen 12 novels in one year
Ali George, 25, has embarked on the project and wants input from the public.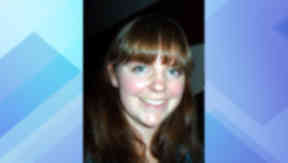 An Edinburgh writer will be writing a novel every month for the rest of the year.
Ali George, 25, will be tackling a different genre every month in 2011 and taking suggestions from the public for the plots and characters.
The freelance writer aims to write a book about the process once she has finished and interview professional authors to get their views on the subject.
With a daily target of 2000 words, Ali has already caught the attention of crime author Ian Rankin who has wished her luck on Twitter.
She was inspired by National Novel Writing Month, which she took part in last year, where the aim is to complete the first draft of a novel in one month.
She told STV: "I was surprised at how easy it was. They say that you should put a first draft away and forget about it for a year, but what to you do for that year?"
The answer for Ali is to embark on the 12 Books 12 Months project. With a genre picked for every month, she is hoping that the public will help her flesh it out with suggestions.
Ali said: "I will take people's vague notions of plots and pieces of a character and put them in to what it is that I am writing.
"I am thinking of targeting specific groups – it would be nice to work with some school pupils for the children's month."
She is confident that she will be able to complete the project, even though she is the first to admit that it is "mad".
Ali continued: "The question that people are asking the most is will it be any good? There will be days where I'm just writing to get to the word count but you can get some good bits and pieces out of it."
January's book is Caligula's blog – a fictional account of what the Roman Emperor might have posted on his website.
If any of the books are published the profits will go to a charity voted for by all the contributors.
FURTHER INFORMATION