Is Scotland getting a royal wedding this summer?
Speculation is growing that Zara Phillips will wed Mike Tindall at Canongate Kirk in Edinburgh.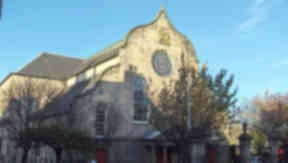 Scotland could be the venue for a royal wedding this summer as speculation grows that Zara Phillips will wed in an Edinburgh church.
Another couple were asked to move their wedding so that the palace could use Canongate Kirk on the Royal Mile on July 30.
Although they were not told what the palace wanted the church for, it comes just two weeks before Princess Anne's daughter is expected to announce the details of her marriage.
Cherith Harrison and Gregg Walter, both 27, were supposed to be exchanging vows in the church but were contacted by the minister last week.
Cherith's father Robert Harrison told STV that his daughter had been contacted by Rev Neil Gardner who said that the palace had requested to use the church on the date of their wedding.
Now the couple, from Edinburgh, are getting married at Greyfriars Kirk instead.
Zara, 29, and her fiancé Mike Tindall, 32, have been together for seven years and announced their engagement in December.
The Church of Scotland would not comment on the speculation, saying an announcement will be made in due course.
A spokeswoman for Zara said: "She is looking at a variety of venues and variety of dates."
The Queen worships at Canongate Kirk when she stays at Holyrood.