Visitor numbers treble at ski centre
Hillend saw thousands more people ski down the slopes as the country was gripped by winter weather.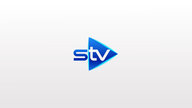 The big freeze caused chaos across the country as drivers were stuck overnight on motorways and schools closed for days.
But for some it brought a welcome boost as visitors flocked to Hillend to make the most of the wintry weather.
On the first weekend of snow, takings at the Midlothian Snowsports Centre doubled in comparison to the same period in the previous year.
The following weekend saw income treble on the previous year.
Several thousand extra customers have skied and sledged down the slopes in the last couple of months.
Councillor Peter Boyes from Midlothian Council said: "Midlothian Snowsports Centre has had a bumper couple of months.
"We hope that the people who visited during the recent snowfall choose to come back to this year-round snowsports facility come snow or shine. The people who come to Hillend are key to securing the long-term future of the facility.
"Our workers battled the elements to keep the access road clear in the face of heavy snowfall. Through the effort and commitment of our workers both on the access road and at the Centre we were able to provide a popular and profitable service.
"A business plan is being implemented to help the Centre return to long-term profitability. The income from these extra customers will assist in meeting this goal."