Sell-off of England's forests could lead to Scottish job cuts
Westminster plans to sell forestry land south of the border may jeopardise 340 jobs at Forestry Commission's Edinburgh HQ.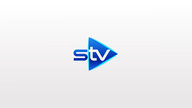 Scots jobs could be jeopardised by plans to privatise forests in England, an MSP has revealed.
About 340 Scottish jobs could be at risk from the English cuts, even though Scottish forests are set to remain under public control.
Westminster is currently pursuing plans to sell off forestry land in England and could seek powers to abolish the UK Forestry Commission, the public body responsible for the protection and expansion of Britain's forests and woodlands.
Forestry is a devolved matter, meaning changes in England will not affect forests in Scotland. However, Edinburgh was home to the UK Forestry Commission headquarters prior to devolution.
The Corstorphine building still retains UK-wide services such as plant health, research and back office functions like human resources, IT and finance.
About 90 people are also employed in its research centre at Roslin in Midlothian.
The Scottish Government previously rejected a plan to lease off as much as a quarter of its own publicly owned forests under pressure from Scottish Labour in 2009.
Congratulated
On Thursday, Labour's Lothians MSP George Foulkes once again congratulated the Government for dropping the plan, and called for cross-party action to protect Scottish jobs in the face of the potential English privatisation.
Scottish Minister for the Environment and Climate Change Roseanna Cunningham said: "It is the case that the English proposals would have an impact on UK forestry as a whole simply through the fact that jobs will be threatened.
"It is a matter of some regret for us that the biggest threat hangs over jobs in Scotland, in Corstorphine.
"In my view, however, the initial enthusiasm of UK environment minister Jim Paice is perhaps beginning to be somewhat moderated as he realises just how difficult a process he has set in play and how hard it is going to be to do what he thinks he wants to do.
"As yet, I suspect he has only just begun to touch on the likely backlash there will be when the general public in England begin to realise what he's up to."
Some 250 staff are employed at the Forestry Commission's UK headquarters at Silvan House in Corstorphine Road and another 90 at the Forest Research centre in Roslin, Midlothian.
At risk
Public sector unions believe up to half the jobs could be at risk because they are funded by the Westminster government, which is cutting £12m from the Forestry Commission's budget.
There is also a further threat from the Public Bodies Bill, currently going through Westminster, which would allow the abolition of the Forestry Commission and the sale of any or all of England's public forestry estate.
A spokesman for the Forestry Commission, which employs about 3000 people throughout the UK, said it was facing a reduction of 25% in its spending and acknowledged jobs could go.
He said: "Reducing the number of staff is a possibility, but we don't know what the end result will be."