Death of notorious murderer Donald Forbes investigated
Once dubbed Scotland's most dangerous man, Forbes died in hospital nearly three years ago.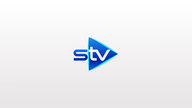 A fatal accident inquiry is to be held into the death of a murderer who narrowly avoided the hangman's noose in the 1950s.
Donald Forbes, 73, who was once branded Scotland's most dangerous man, died in Inverclyde Royal Hospital in April 2008. He had spent 45 years of his life behind bars.
At the time of his death, he was serving a 12 year sentence in Greenock Prison for drug dealing. The procurator fiscal has now ordered that a fatal accident inquiry should be held into his death. The inquiry will be held at Greenock Sheriff Court in March.
Forbes was sentenced to hang in 1958 for killing night watchman Allan Fisher, 66, at a fish factory in Edinburgh. Forbes bludgeoned Mr Fisher to death during a robbery. The killer was sentenced to death, but it was commuted to life imprisonment.
While awaiting the death sentence he married his girlfriend in his cell and a Glasgow millionaire, the late Mr A E Pickard, sent the couple a £1000 cheque. Forbes and his wife had one child and later divorced. He was freed in 1970 after serving 11 years and eight months for the murder.
Only six weeks later, he stabbed Charlie Gilroy, 22, to death in a Leith pub. A year later, Forbes was branded as Scotland's most dangerous man after he escaped from the maximum security wing at Peterhead Prison. He was recaptured, but tried to escape again two years later.
The killer married again during his second prison stretch and he and his wife had three children. He was in jail until 1998 for Mr Gilroy's death. Aged 68, he was jailed in 2003 for 12 years after dealing cocaine and cannabis worth £340,000 from his flat in Ryehill Road, Royston, Glasgow and jailed for 12 years.