Two in hospital after jumping from flat to escape fire
Woman and man suffer broken limbs after jumping from second-floor flat in Edinburgh.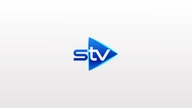 Two people have been taken to hospital after they jumped from a second-floor flat in Edinburgh to escape a fire.
The 18-year-old woman and 23-year-old man suffered broken limbs, according to firefighters.
Five other people were led to safety from the block of flats including a 24-year-old pregnant woman. She was also treated for smoke inhalation at the scene.
Firefighters were called at around 2am on Tuesday to the block of flats in Murrayburn Green in the Wester Hailes area of Edinburgh.
More than 30 firefighters went to the scene and six wore breathing apparatus to battle the blaze.
A spokeswoman for Lothian and Borders Fire and Rescue Service said: "This was a serious fire in the early hours of the morning. Two people were injured jumping from their property and others required medical treatment for smoke inhalation.
"Once the fire was extinguished firefighters discovered a major gas leak and the neighbouring property was evacuated as well.
"It took around 40 minutes for the gas leak to be stopped. A total of six people were rehoused by the council.
"An investigation into the cause of the blaze will now take place."
The Scottish Ambulance Service said the two were taken to Edinburgh Royal Infirmary.
IN DETAIL