Arrest following Edinburgh fire death
43-year-old man expected in court in connection with the death of Stewart Taylor.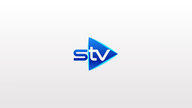 A 43-year-old man has been arrested and charged in connection with the murder of 33-year-old Stewart Taylor in Edinburgh on Monday.
The same man has also been charged in connection with the attempted murder of a 30-year-old woman.
Stewart Taylor's body was discovered in the burning property at Chalmers Crescent, in the Grange area of Edinburgh, just after 8am on Monday.
His girlfriend Lynsey Methven was rescued from the fire and taken to hospital.
A murder investigation was launched following a post-mortem examination of Mr Taylor's body.
The 43-year-old man is due to appear at Edinburgh Sheriff Court on Wednesday.
IN DETAIL