National Museum of Scotland to open in July
The museum has undergone a £46.4m refurbishment since it shut in April 2008.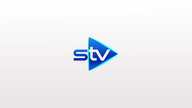 The newly refurbished National Museum of Scotland will open its doors to visitors in July following a £46.4m refurbishment
Staff have been busy installing 8000 objects into 16 new galleries while the original interior of the landmark building has been restored during the three-year programme.
The transformation has seen it become one of the UK's largest museums with 20,000 objects spread across 36 galleries.
Bosses say when the Edinburgh venue opens, on July 29, it will be a "must-see" destination.
Sir Angus Grossart, Chairman of National Museums Scotland said: "After three years of major building work we will open on July 29, on time and within budget. In that period all of our collections and stores have been reviewed.
"We have found wonderful opportunities for new displays and the stories which they tell. Eighty per cent of the content of our displays will not previously have been seen.
"It has been an exciting challenge, certainly the greatest since the Royal Museum building was founded. We have aspired to achieve the highest international standards, which our great collections and Scotland deserve.
Inspire
"We are confident that this great transformation will underline that the museum will be a key destination, which will inspire, as well as inform, visitors and generations to come".
Gordon Rintoul, director of National Museums Scotland, said: "There is a growing sense of expectation about the transformation and real anticipation from visitors about what is to come.
"From a giant T.rex skeleton to specimens collected by Charles Darwin, Alexander Fleming's Nobel Prize Gold medal for penicillin, 3000-year-old mummies and hundreds of interactive exhibits - we have something for everyone."
The project has been jointly funded by the Heritage Lottery Fund, the Scottish Government and private donations.