BlindCraft factory to close with loss of 70 jobs
The City of Edinburgh Council have voted to shut down the factory to save £1m a year.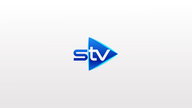 A factory that employs many disabled people will close after more than 200 years because the City of Edinburgh Council has decided to shut it down.
Councillors voted to close the BlindCraft factory which cost them £1m a year to run on Thursday as part of the budget for 2011/12. Workers earlier this week rejected a proposal from the council to reduce to a three-day working week to save cash.
The closure was in despite of a number of submissions to the meeting from representatives who begged councillors to keep the factory open.
Forty councillors voted to go to a 20-day consultation period on the closure, while only 18 voted to give the employees more time.
Councillor Tom Buchanan said: "The three-day week option would have given the factory a fighting chance of survival so I am surprised that it has been knocked back.
"The council has no option now but to enter into a statutory consultation period over closure. The bottom line is the Council is losing £1m a year by subsidising BlindCraft and that is just not sustainable in the current financial climate.
"Now that a decision has been taken to go to consultation we will see what other organisations could be interested in developing business options for the future."
The factory in Craigmillar was opened in 1793 by the Royal Blind Association and makes mattresses and beds. It runs at a loss and more than 60% of the workforce are disabled.