Barclays forced to close Edinburgh branch amid nationwide protests
A small group of demonstrators have been campaigning in the capital after claims that the bank has avoided paying taxes.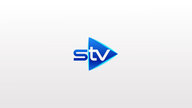 Barclays Bank has been forced to close the doors of its Edinburgh branch after a protest by supporters of UK Uncut.
The direct action group protested over claims of tax avoidance at Barclays branches across Britain on Saturday - saying they were not trying to shut the banks down, but to "open them up", occupy them and transform them into "something people need, but will be cut".
The group claimed eight banks in London were to be hit, but the protests reportedly spread to more than 50 branches across the country, including one in Edinburgh.
Around 15 campaigners gathered in the capital at 1pm before making their way to the Barclays branch in St Andrew Square.
After the protestors entered the bank, the manager decided to close the branch early - although a police spokesman described the incident as being peaceful.
Volunteers claimed the public are angry at the refusal of Barclays' chief executive Bob Diamond to apologise for the banks' role in the economic crisis and saying the time for remorse was now over.
Tired
A UK Uncut spokesman said: "We are here today because we are tired of companies ripping off the public and using economies of scale and clever accounting laws to get away with not paying taxes.
"We are tired of us paying into the public sector and seeing our public sector decimated while corporations are effectively getting away with theft.
"It's legal but immoral."
He added: "We are hoping to very peacefully and legally send a big message to Barclays that paying 1% corporation tax is not really acceptable."
Barclays has been targeted after fresh controversy over its offshore tax arrangements and the revelation that the bank's corporation tax bill stood at £113m in 2009 - a fraction of its multi-billion pound profits.
The banking giant revealed the corporation tax payment in a submission to MPs on the Treasury Select Committee after they requested further details during a hearing with new Barclays boss Bob Diamond last month.
Corporation tax
It said more than £2bn was paid in total to HM Revenue & Customers in 2009, although £113m was corporation tax.
That year the group posted pre-tax profits of £11.6bn and it earlier revealed profits of £6.1bn for 2010.
It also confirmed it paid more than £2.8bn in total taxes in 2010, although it did not reveal corporation tax payments.
A Barclays spokeswoman said: "Barclays takes its responsibilities as a corporate citizen very seriously. We comply with taxation laws in the UK and in all the countries where we do business.
"In 2010 the Group paid over £2.8bn in taxes in the UK and £6.1bn globally. We have signed up to the UK Government's Code of Practice on taxation, which is very clear on the obligations it places on banks to ensure they manage their tax affairs properly.
"Barclays is a large international banking group with operations in 50 countries worldwide, all of which are subject to close governance and clear disclosure.
"Ireland is an EU member and a very important market for us. There are many sound business and commercial reasons for locating our businesses in that country."